House Fair Road Show on 03/06/2014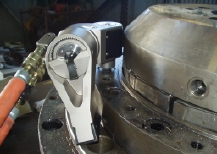 On 03.06.2014 von 09:00 – 17:00 clock found in DRUWEKO the road show in Common goal with our partner Atlas Copco on the topic "Installation guidelines" instead.
In various lectures and practical parts with "hands-on technology" you skills based on the latest guidelines are brought closer.
A small overview:
module 1
How important is it bolting? Are you already working according to VDI 2862?
Lecture: The path to the perfect rotation
Hands-on technology: Control and documented assembly
module 2
Flange bolts are prohibited laymen: We'll tell you what you need to know now
Lecture: Flange couplings without risk
Hands-on technology: turbo grinder and edge router
 Of course, we are available all day to answer any questions about our range of services.
Besides Goal Wall Shooting is also provided for your dining pleasure.
We look forward to welcoming you in our house. For further information and registration, please contact your local sales representative.